If you are a software developer you're probably familiar with images like this: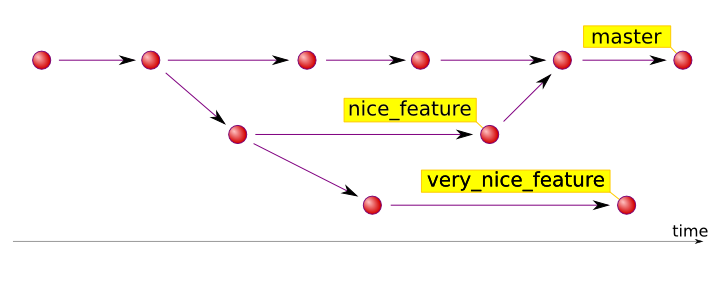 This is a perfect example of a display for a linear history.
I was wondering if anyone has seen other ways of presenting information like this. I haven't done any user testing but it seems like this is hard to understand for non-dev users.
For example: for transactions related to money where you make a payment and it can remain "pending" for a while, until the other end accepts it. (In this example, "master" would be the completed transactions, and the branches merged into master would be pending transactions that were then completed. Branches still not merged are "pending").