I'm particularly interested in diff-based visualizations. Code diffs are the most straightforward and easy as they're used for a long time and have a lot of examples of 1, 2, and 3 pane views. For example, this two-pane view showing an addition:
---
Another type of diff visualization is graph diff'ing, often used in graph views of assembly code. Here's an example: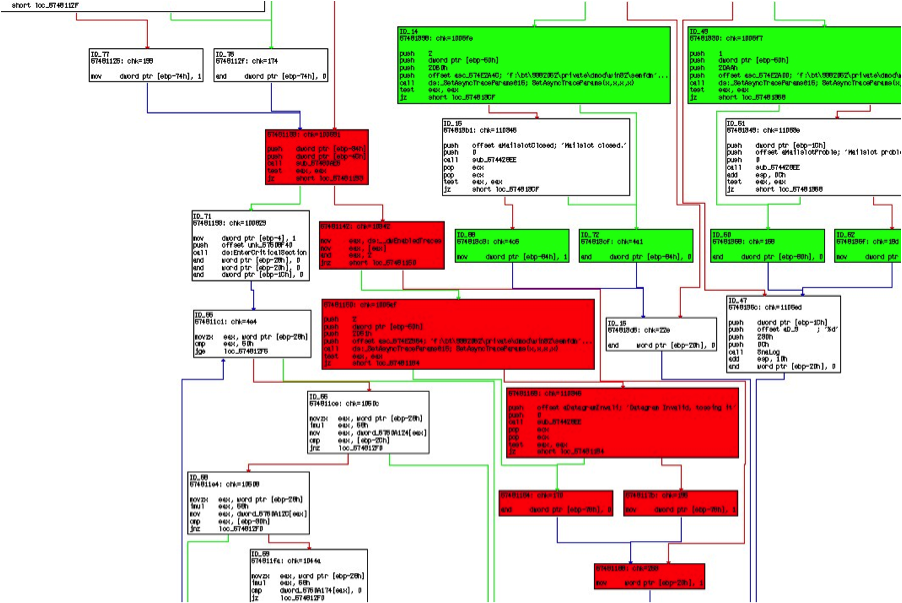 ---
And finally, the least sophisticated is binary diff'ing (diff'ing arbitrary binary files to see changes in individual bytes). This is the area that gets the least love. Here are a couple of typical examples:
---
Both of these are pretty bad. I want to expand them, and make a somewhat usable diff of large binary files that are a couple gigabytes in size. To put this in perspective, I can fit about 1696 bytes on a screen. We're talking 633,102 screenfuls of data at a legible font size. So, just shrinking font-size isn't practical.
I'm wondering what ideas people have for visualizing binary diffs in an easily navigable way. I figure it's got to have some sort of zoom capability that may zoom into a standard binary diff that people are used to. I'd like to see other peoples' thoughts.